Fgtech Galletto 2 Master V54 Fgtech (BDM-TriCore-OBD)
Latest Version Multi-langauges Tuning Tool V54 FG Tech Galletto 4 Master BDM-OBD Function FG Tech ECU Programmer
Email:Sales@autodiagtech.com
Multi-langauges Tuning Tool V54 FG Tech Galletto 4 Master
?BDM-OBD Function FG Tech ECU Programmer?
Why Buy FG TECH V54 from us?
We are factory for this tool. Price is factory price.
We offer the latest version of software,and free update.
We do best quality control,we use best quality plastic and chips for it.
We test every single pc before we send to clients,almost ZERO bad feedback.
We stock plenty to avoid any shortage,not like trade companies,take money frist and let clients wait.
We can put your logo on it and any other OEM requirments.
A Life-time warranty
Top 6 Reasons To Get FGTech Galletto 4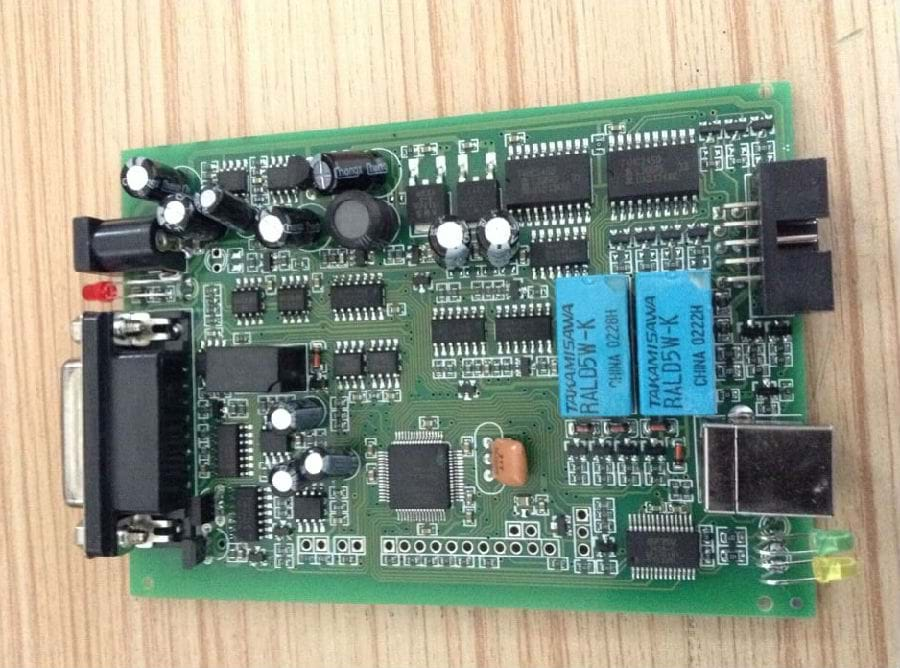 1. Latest Version: 2014 V54
2. Supported Operating System: windows XP. more friendly than Fgtech v53 , much easier to operate
3. Unlock Version: Can Use Directly. No Need To Activate
4. FGTECH V54 PCB board
5. Supported Language: English, Italian, German, French, Spanish, Portuguese, Czech, Turkish
6. Support Tricore Function
FG Tech Galletto 4 Master V54 BDM-OBD is a famous chip tuning tool for all cars, trucks, motorcycles, Marine, BDM MPCxx, BDM Boot Mode , checksum. This item cannot only work as FGTech Galletto 4 Master, but can also work for BDM-OBD.
Note:The device we update to V54, but it is hardware update, not software.
FG Tech Galletto 4 Master v54 Description:
FG Tech Galletto 4 Master this new system developed with high-speed USB2 technology is the fastest and
most secure product on the market, it is easy to install and use by anyone. Our system comes furnished
complete with all Car, Truck, Motorbyke, Marine, BDM MPCxx , BDM Boot Mode , checksum.
Boot Mode System :
NEW JTAG - BDM - for MOTOROLA - FREESCALE - INFINEON
Freescale MPC 5553/5554/5565/5566 NEXSUS PORT New IAW MJD 8F2 - Mair 8GMF
New Delphy DCM3.5xx DCM3.7xx TRW
for Motorola Freescale MPC 555/556/561/562/563/564/565
for Motorola MC 68332 - MC YQQCU - MC 68377 Trionic 5/7/8 GM-OPEL-SAAB
for Motorola MC 68376 Campi 01 Lamborghini - Lotus
for Motorola MC 68336 MEMS D5 ROVER
for Motorola ZC 439615 - ZC 439507 IAW FIAT - VAG
New Line OBD protocols VPM GM - Hummer-Corvette-Munstang-Blazer-Cadilac.
New Line OBD protocols Tx-Rx - Subaru - Mitsubischi - Hitachi - Denso ecu.
Automatic Checksum
All old protocols included for Bosch MExx / EDCxx / Marelli / Siemens / Delpy / Lucas / Denso
Boot Mode C167x / ST10, Boot Mode Infineon With password for Bosch , Siemens
for Motorola MC68332 - MCYQQCU - MC68377 , MC68376 , MC68336, ZC439615 ,ZC439507
for Motorola Freescale MPC 555/556/561/562/563/564/565
Freescale MPC 5553/5554/5565/5566
BDM
5-30V Car / Industrial Vehicles, L line / K line KWP, CAN
Can Bus V2.0 50Kb > 1000Kb
J1850 VPW PWM GM -FORD
Rx Tx RS232,
RS 485,
Automatic setup Pull up K-L line 250, 500, 1000 ohm,
Automatic setup termination Can bus 0, 60,120 ohm,
Master Version
Recovery Mode Completa
Funzione scan tool per eliminare i DTC
Function scan tool for erase the DTC
Controllo tensione di batteria auto in tempo reale
Check tension of battery car in real time
Package including
1pc x New version main interface

1pc x ECU cable for boot
1pc x Adapter for BDM to CMD with bdm cables
3pcs x BDM adapters
6pcs x BDM connectors
2pcs x Power cable
1pc x OBD2 cable
1pc x USB cable (1.5meter)
1pc x CD (2012 version SW -MASTER, documents pdf, pictures, etc.)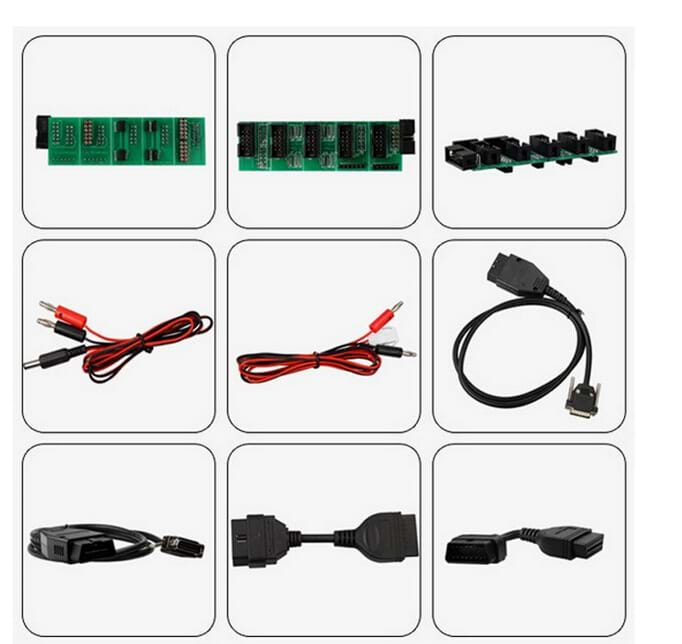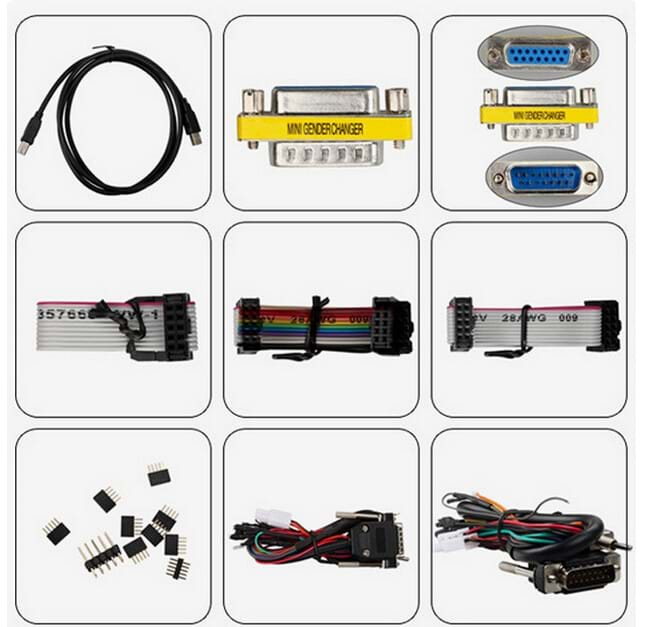 FGTech Galletto FAQ
Q1: FGTech Galletto 4 can cancel EGR gestion via OBD?
A1: Sorry, at present it still can not do this function, it just can read and write the Data of Engine ECU
Q2: Can Fgtech V53 update directly to Fgtech Galletto 4? and use Fgtech Galletto 4 software?
A2: Sorry, it can not update directly. If you want fgtech v54, you need to buy new fgtech.
Q3: Can Fgtech V54 do this ecu for Bosch EDC16 for BMW(P3)?
A3: Yes, it can do.
Q4: After i install the software. it ask me to update it. can i ?
A4: Please do not update it. just close that notice.
◆ Company Strength
---
---




Paul has work with Our Company for 10 years,He is not only our business partner but also very good friend of our boss,honestly,he said he has quite a few choice for suppliers,but work so many years with us not only our products are good quality,service is nice...




---




→ Van Dijk-Netherland

---




We have do business together for years,When Autodiag come to Germany for exhibition,i went to meet them,Carl is a very nice and honest person,do business with them is happy,wish a long cooperation with them!...




---




Julio -- Spain

---




Autodiag is the best supplier in china,before i found them,i already in this business for years,honestly,compare to Autodiag,all other company is crap.




---




Vladimir Chuvakin -- Russia

---




Before we are not sure business with Autodiag,After we see their factory,we want to business with them and want to more in future!
◆ About Autodiag
---
??ShenZhen Autodiag Technology Co., Ltd was established in 2004,Specialized in Auto diagnostic Products more than 10 years.
Our factory is SGS certificated factory with 200 employees , we have a 8 professional technicians R&D Team which is rare in the whole industry, the workshop occupy an area of 5000 square meters, the annual production output was more than 1 million items which 30% are new products. we have our own brand V-Checker and we are able to do OEM or ODM. More importantly, We have very strict quality control system. From very strict factory QE Process to Authority products certificate, SGS,CE, ROHS and UL Tests, Meanwhile, We have very good cooperation with Launch, Autel and YanHua ,we are authorized dealer of these brands.
??


We have 10 years successful foreign trading experience ,have build good partnership with clients from 35 different countries, Now we have official distributors in Poland, Germany, Spain, France, UK ,Argentina and New Zealand ,Clients come to visit every month and we have been to different countries to hold exhibition, Such as Automechanika 2012&2014 in Frankfurt, and now we are preparing for the next AAPEX Show in Las Vegas.
Reliable quality products, best price, professional technician& customer service, ability to develop new products, fast and safe delivery, Life long products warranty make us best diagnostic tools factory in Shenzhen ,and our goal is be the BEST auto diagnostic factory in china, Be clients' best supplier in the world!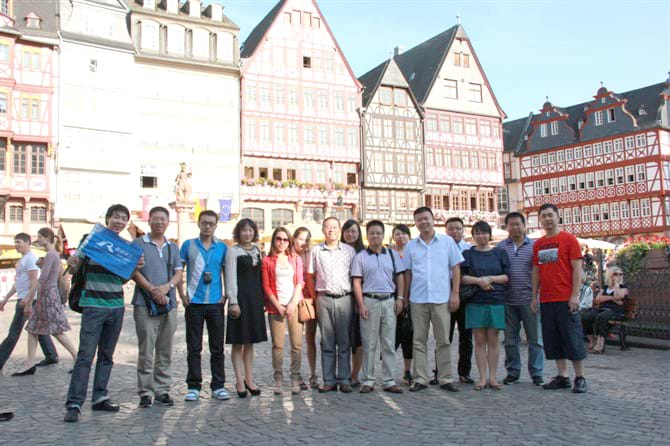 ---
Enquiry:Fgtech Galletto 2 Master V54 Fgtech (BDM-TriCore-OBD)