ELM 327 1.5V USB CAN-BUS Scanner ELM327 Software
● With genuine FT232rl Chip
● Can update driver online from official website for Win7, Win8
● Can OEM with new design
● High quality, good feedback 100%
● Fast delivery with big stock, lowest price from China
● With life-long warranty directly from our factory

Email:Sales@autodiagtech.com
ELM 327 1.5V USB CAN-BUS Scanner ELM327 Software, With the actual software for 1.3
Description:
OBD-II Software for ELM327 USB is a free program that allows you to use your PC and a hardware interface to get the information from your car's computer.
The program is very user-friendly, and easy to learn. It is also very easy to install: simply extract the files into a folder on your computer's hard drive, and you're ready to go. To uninstall the program, simply delete the entire contents of the folder where the program resides.
The software supports two platforms - DOS and Windows.
Functions:
The program lets you perform the following operations:
1.Read diagnostic trouble codes, both generic and manufacturer-specific, and display their meaning (over 3000 generic code definitions in the database).
2.Clear trouble codes and turn off the MIL ("Check Engine" light)
3.Display current sensor data, including:
4.Engine RPM
5.Calculated Load Value
6.Coolant Temperature
7.Fuel System Status
8.Vehicle Speed
9.Short Term Fuel Trim
10.Long Term Fuel Trim
11.Intake Manifold Pressure
12.Timing Advance
13.Intake Air Temperature
14.Air Flow Rate
15.Absolute Throttle Position
16.Oxygen sensor voltages/associated short term fuel trims
17.Fuel System status
18.Fuel Pressure
Upcoming Functions:
1.Data graphing and logging
2.Freeze Frame data
3.Continuous and Non-Continuous Oxygen Sensor test results
Specification:
Processor
ELM327 USB
OBD-II Protocols

ISO15765-4 (CAN)

ISO14230-4 (KWP2000)

ISO9141-2

J1850 VPW

J1850 PWM

Output protocol
RS232
Baud rate
9600 or 38400
Indicator LEDs
OBD Tx/Rx, RS232 Tx/Rx, Power
Operating voltage
12V, internal protection from short circuits/overvoltages
Nominal idle current
45 mA
Free software:
1.GM Mode 22 Scan Tool by Terry
2.OBD Gauge for PalmOS and Pocket PC by Dana Peters
3.OBD Logger by Jonathan Senkerik
4.OBD-II ScanMaster by Wladimir Gurskij (ScanMaster 3.52 - local copy)
5.OBD2 Scantool by Ivan Andrewjeski
6.OBDII for ELM322 by David Huffman
7.pyOBD by Donour Sizemore for MacOSX and Linux
8.RDDTC by Pete Calinski
9.Real Scan by Brent Harris
10.ScanTest for Pocket PC by Ivan Ganev aka a-ser
11.wOBD by WDT
Aavailable cars:
Benz 2001/02/03 W203 C200K (ISO)
BMW X5 2002 (ISO) Chevrolet Aveo (ISO)
Citroen C3 2004 (ISO) Daihatsu YRV 2005 (ISO)
Daihatsu YRV Turbo 2006 (ISO)
Fiat Tipo 2002 (ISO)
Ford New Focus 2006(CAN)
Honda Accord 2006 JDM (ISO)
Honda Accord Euro R 2004 JDM (ISO)
Honda City GD8 (ISO)
Honda Civic ES 1.6A (ISO)
Honda Integra Type R DC5 JDM (ISO)
Honda Jazz 1.4M (ISO)
Hyundai Accent 2004 (ISO)
Hyundai Getz 1.3A 2004 (ISO)
Hyundai Getz 1.6M 2004 (ISO)
Hyundai Matrix 2004 (ISO)
Hyundai Santa Fe 2.4A (ISO)
Hyundai Sonata GLS (ISO)
Hyundai Sonata 2005 (ISO)
Hyundai Tuscani FX (ISO)
Kia Carens 2005 (ISO)
Kia Magentis 2005 (ISO)
Kia Rio LS (ISO)
Kia Sorento SUV 2005 (ISO)
Lexus es300 Mazda 2 (CAN)
Mazda 5 (CAN)
Mazda 6 (CAN)
Mazda Premacy 2001 (ISO)
Mazda RX8 (CAN)
Mitsubishi Colt 2003 (ISO)
Mitsubishi Colt Plus 2005 (ISO)
Mitsubishi Eclipse(GST-----Turbo Car can be tested for the year 1995-2000 RS/GS----1994-1996 GS all can do Turbo Car for the year 1996-2000,only have speed and TPS,can clear the DTCS)
Mitsubishi Lancer Evolution IX 2006 (ISO)
Mitsubishi Pajero 3.5 V6 2006 (ISO)
Nissan Sunny B14 (ISO)
Nissan Sunny VIP FB15 (ISO)
Nissan X-Trail 2.0L 2004 (ISO)
Nissan X-Trail 2.5L 2004 (ISO)
Peugeot 206 2001 –Only can show RPM
Peugeot 206 (ISO)
Peugeot 307 (ISO)
Peugeot 407 (ISO)
Renault Megane II 2005 (ISO)
Renault Kangoo 2006 (ISO)
Subaru Impreza 1.6TS 2002 (ISO)
Subaru Impreza WRX 2005 (ISO)
Toyota Camry 2.0A 2004 (ISO)
Toyota Camry 2.4A 2005 (ISO)
Toyota Corolla Altis 1.6A 2005 (ISO)
Toyota Corolla GLXi G8 1999 (ISO)
Toyota Corolla G9 2002 (ISO)
Toyota Vios 2004 (ISO)


Not available veichles:
Mazda 323 Protege 2003 (OBD-I)
Mitsubishi Lancer 1.6M 2006
Nissan Sunny (N16)
Nissan Cefiro (Teana) 2005
Nissan sentra 1.8 2000/2005
Nissan Cefiro (Teana) 2005
Proton Perdana V6
Subaru Legacy GT 2005
Toyota camry 2002
Toyota Wish JDM (Missing Pin 5 in DLC)
Toyota IST JDM (Missing Pin 5 in DLC)
Toyota altis 1.8 2004
Peugeot 206 2000
Suzuki Jimny 1.3 2000
Package list:
1.Elm327 main unit
2.One com interface
3.One USB cables
4.One CD software
FAQ:
Q:what is the difference for the v1.5 elm327, the plastic elm327 and the bluetooth elm327?
A:There are the same functions for them,the only different is the interface:the v1.5 elm327 has both usb and com interface,the plastic elm327 just has usb interface, and the bluetooth elm327 just has no cable ,it works by the bluetooth.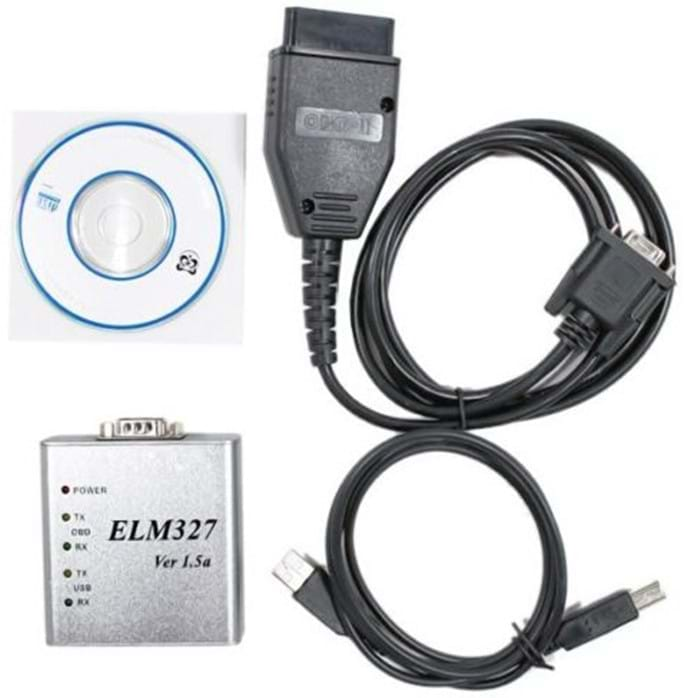 ◆ Company Strength
---
---




Paul has work with Our Company for 10 years,He is not only our business partner but also very good friend of our boss,honestly,he said he has quite a few choice for suppliers,but work so many years with us not only our products are good quality,service is nice...




---




→ Van Dijk-Netherland

---




We have do business together for years,When Autodiag come to Germany for exhibition,i went to meet them,Carl is a very nice and honest person,do business with them is happy,wish a long cooperation with them!...




---




Julio -- Spain

---




Autodiag is the best supplier in china,before i found them,i already in this business for years,honestly,compare to Autodiag,all other company is crap.




---




Vladimir Chuvakin -- Russia

---




Before we are not sure business with Autodiag,After we see their factory,we want to business with them and want to more in future!
◆ About Autodiag
---
??ShenZhen Autodiag Technology Co., Ltd was established in 2004,Specialized in Auto diagnostic Products more than 10 years.
Our factory is SGS certificated factory with 200 employees , we have a 8 professional technicians R&D Team which is rare in the whole industry, the workshop occupy an area of 5000 square meters, the annual production output was more than 1 million items which 30% are new products. we have our own brand V-Checker and we are able to do OEM or ODM. More importantly, We have very strict quality control system. From very strict factory QE Process to Authority products certificate, SGS,CE, ROHS and UL Tests, Meanwhile, We have very good cooperation with Launch, Autel and YanHua ,we are authorized dealer of these brands.
??


We have 10 years successful foreign trading experience ,have build good partnership with clients from 35 different countries, Now we have official distributors in Poland, Germany, Spain, France, UK ,Argentina and New Zealand ,Clients come to visit every month and we have been to different countries to hold exhibition, Such as Automechanika 2012&2014 in Frankfurt, and now we are preparing for the next AAPEX Show in Las Vegas.
Reliable quality products, best price, professional technician& customer service, ability to develop new products, fast and safe delivery, Life long products warranty make us best diagnostic tools factory in Shenzhen ,and our goal is be the BEST auto diagnostic factory in china, Be clients' best supplier in the world!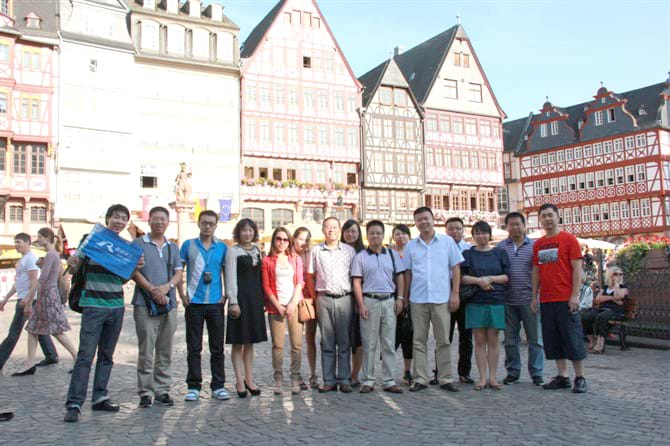 ---
Enquiry:ELM 327 1.5V USB CAN-BUS Scanner ELM327 Software