ELM327 Bluetooth OBD2 CAN-BUS Scanner Tool with Switch Work with Android elm 327 bluetooth
● High quality, good feedback 100%
● Fast delivery with big stock, lowest price from China
● With life-long warranty directly from our factory

Email:Sales@autodiagtech.com
ELM327 Bluetooth OBD2 CAN-BUS Scanner Tool with Switch Work with Android elm 327 bluetooth
Features:
OBD SCAN is the newly developed wireless scan tool. It supports all OBD-II protocols
0. Automatic
1. SAE J1850 PWM(41. 6Kbaud)
2. SAE J1850 VPW(10. 4Kbaud)
3. ISO9141-2(5 baud init,10. 4Kbaud)
4. ISO14230-4 KWP(5 baud init,10. 4 Kbaud)
5. ISO14230-4 KWP(fast init,10. 4 Kbaud)
6. ISO15765-4 CAN(11bit ID,500 Kbaud)
7. ISO15765-4 CAN(29bit ID,500 Kbaud)
8. ISO15765-4 CAN(11bit ID,250 Kbaud)
9. ISO15765-4 CAN(29bit ID,250 Kbaud)
A. SAE J1939 CAN(29bit ID,250*Kbaud)
B. USER1 CAN(11*bit ID,125*Kbaud)
C. USER2 CAN(11*bit ID,50*kbaud)

default settings(user adjustable)
1. Works with all OBD-II compliant vehicles
2. Wireless (Bluetooth) 5~10 meter
3. Software included for Palm, PDA,Mobile
4. Software included for Windows PC
5. Software included for Windows Smartphone

Functions:
1. Read diagnostic trouble codes, both generic and manufacturer-specific, and display their meaning (over 3000 generic code definitions in the database).
2. Clear trouble codes and turn off the MIL ("Check Engine" light)
3. Display current sensor data, including:
4. Engine RPM
5. Calculated Load Value
6. Coolant Temperature
7. Fuel System Status
8. Vehicle Speed
9. Short Term Fuel Trim
10. Long Term Fuel Trim
11. Intake Manifold Pressure
12. Timing Advance
13. Intake Air Temperature
14. Air Flow Rate
15. Absolute Throttle Position
16. Oxygen sensor voltages/associated short term fuel trims
17. Fuel System status
18. Fuel Pressure
19. Many others. . .
Output Protocol: RS232 to bluetooth
Frequancy: 38400
Voltage: 12V
Current: 45mA
Bluetooth: 10m
Switch: YES
Supported platform: Android, Symbian, Windows Mobile, palm, pc, pocket pc
Software:
1. For Android: Torque+1.5.58+
2. For Symbian: OBDScope V1.21
For WindowMobile-palm-pc-pocket pc:
3. ScanMaster--ELM v2.1-pc
4. PCMSCAN-pc
5. OBD2Spy
6. ELM327-V1.2-pc
7. EasyOBDII
8. WOBDCRAZY
Package including:

1pc x MINI ELM327 with switch
1pc x CD drive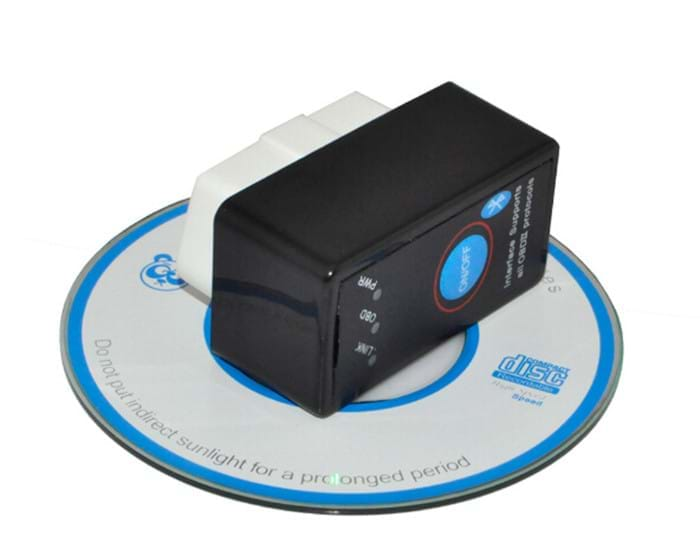 Vehicles supported
Our device works on all 1996 to 2010 cars and light trucks sold in the United States, including:
Acura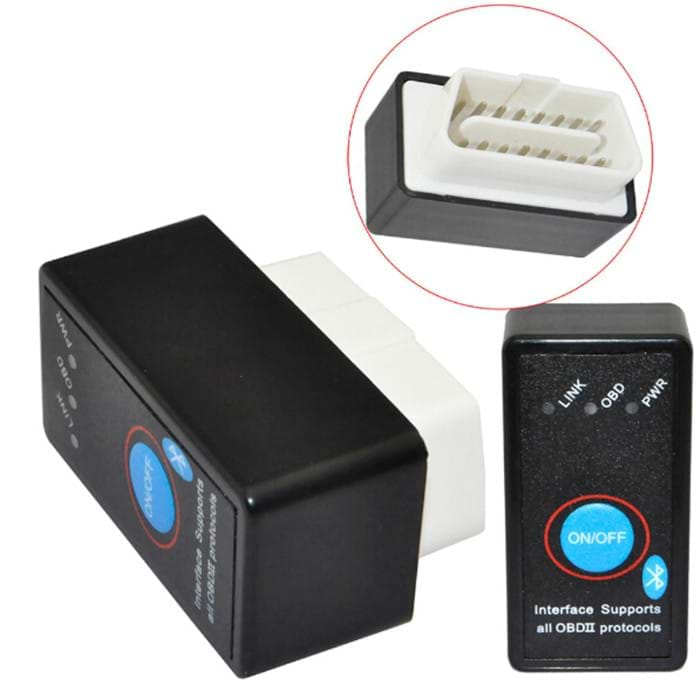 Alfa Romeo
Ariel Atom
Aston Martin
Audi
Bentley
BMW
Buick
Cadillac
Chevrolet
Chrysler
Citroen
Daewoo
Daihatsu
Daimler
Dodge
Ferrari
Fiat
Ford
Geo
GMC
Holden
Honda
Hummer
Hyundai
Infiniti
Isuzu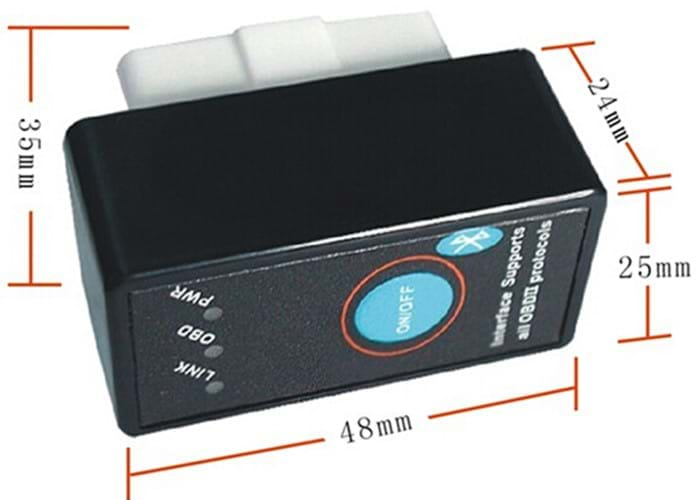 Jaguar
Jeep
Kia
Lamborghini
Lancia
Land Rover
Lexus
Lincoln
Lotus
Maserati
Mazda
McLaren
Mercedes
Mercury
MG
Mini
Mitsubishi
Nissan
Oldsmobile
Opel
Pagani
Panoz
Peugeot
Plymouth
Pontiac
Porsche
Regal
Renault
Rolls-Royce
Roush
Rover
Saab
Saleen
Saturn
Seat
Scion
Shelby
Skoda
Smart
Subaru
Suzuki
Tesla
Toyota
Triumph
TVR
Vauxhall
Volkswagen
Volvo
Yugo
Some 1994 and 1995 models are also supported.
◆ Company Strength
---
---




Paul has work with Our Company for 10 years,He is not only our business partner but also very good friend of our boss,honestly,he said he has quite a few choice for suppliers,but work so many years with us not only our products are good quality,service is nice...




---




→ Van Dijk-Netherland

---




We have do business together for years,When Autodiag come to Germany for exhibition,i went to meet them,Carl is a very nice and honest person,do business with them is happy,wish a long cooperation with them!...




---




Julio -- Spain

---




Autodiag is the best supplier in china,before i found them,i already in this business for years,honestly,compare to Autodiag,all other company is crap.




---




Vladimir Chuvakin -- Russia

---




Before we are not sure business with Autodiag,After we see their factory,we want to business with them and want to more in future!
◆ About Autodiag
---
??ShenZhen Autodiag Technology Co., Ltd was established in 2004,Specialized in Auto diagnostic Products more than 10 years.
Our factory is SGS certificated factory with 200 employees , we have a 8 professional technicians R&D Team which is rare in the whole industry, the workshop occupy an area of 5000 square meters, the annual production output was more than 1 million items which 30% are new products. we have our own brand V-Checker and we are able to do OEM or ODM. More importantly, We have very strict quality control system. From very strict factory QE Process to Authority products certificate, SGS,CE, ROHS and UL Tests, Meanwhile, We have very good cooperation with Launch, Autel and YanHua ,we are authorized dealer of these brands.
??


We have 10 years successful foreign trading experience ,have build good partnership with clients from 35 different countries, Now we have official distributors in Poland, Germany, Spain, France, UK ,Argentina and New Zealand ,Clients come to visit every month and we have been to different countries to hold exhibition, Such as Automechanika 2012&2014 in Frankfurt, and now we are preparing for the next AAPEX Show in Las Vegas.
Reliable quality products, best price, professional technician& customer service, ability to develop new products, fast and safe delivery, Life long products warranty make us best diagnostic tools factory in Shenzhen ,and our goal is be the BEST auto diagnostic factory in china, Be clients' best supplier in the world!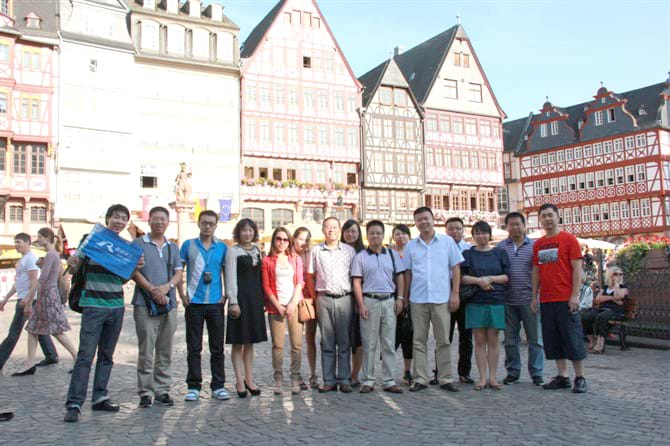 Enquiry:ELM327 Bluetooth OBD2 CAN-BUS Scanner Tool with Switch Work with Android elm 327 bluetooth