OBD II KEY PRO Support for Toyota G&H Chip Work with MINI900 Bluetooth Connection
Cn900mini main interface display as pic4 (CN900 Mini will require to enter activation code), please take a photo of this and send to the salesmen which you contact, our salesmen will send this picture to our engineer.
Email:Sales@autodiagtech.com
OBD II KEY PRO Support for Toyota G&H Chip Work with MINI900 Bluetooth Connection
TOYOT Key OBD connect with cn900mini by Bluetooth, and operate on cn900mini screen.
1.TOYO-G(80bit) all key lost, write chips!
2.TOYO-8A(128bit) all key lost, write chips!
3.TOYO-smart card all key lost, write chips!
4.DAI-G(80BIT) all key lost, write chips!
5.NO need to take out instrument desk! to avoid damaging the car system.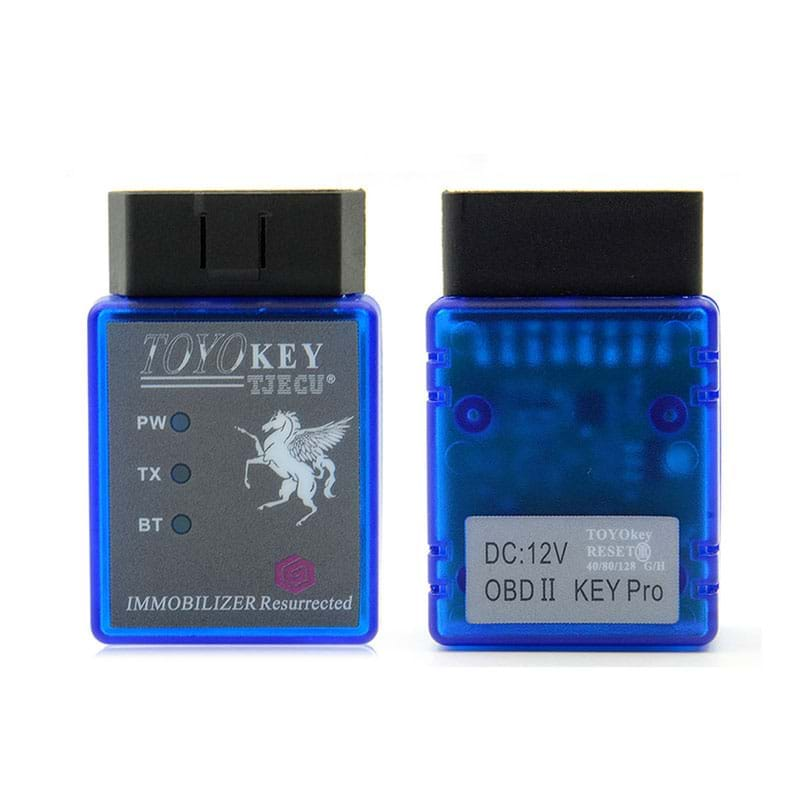 TOYO Key can program new key on:

Toyota ID72(G) all key lost
Toyota 8A(H) all key lost
In the coming days, TOYO Key is able to program key on:
Toyota smart card all key lost
VW Audi 48 chip all key lost
Toyota ID72(G) and 8A(H) all key lost, how to program new key by TJECU CN900Mini and Bluetooth TOYO Key OBD II key pro, here 4 steps to follow:
Step 1, Program new key then turn on ignition, then plug TOYO OBD into the car.
Step 2, Use the option 72G of CN900 MINI to connect, then start to initialize data, the immo indictor is on for a long time, then follow the CN900Mini prompt to operate.
Step 3, It will prompt "Complete/ Success", and then the Immo indicator is on for a long time again.
Step 4: Turn on and off ignition for 5 times quickly, immo indicator is off.
Done.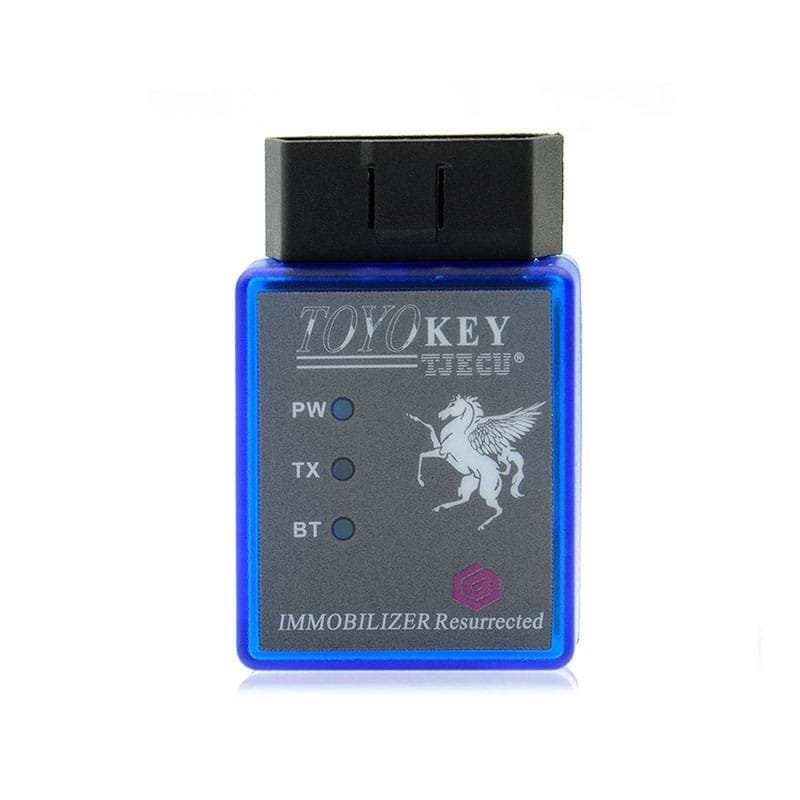 How to activate TOYO Key OBDII to work with CN900 Mini in order to Program Toyotda G Key?
Before programming Toyota G all keys lost, you need to activate and register TOYO Key OBDII with CN900 Mini.
To use TOYO KEY OBD II KEY PRO with cn900mini/ND900 mini, you are required to update cn900mini/ND900 mini to the newest version 1.20.2.15.
Step 1: connect Cn900mini to PC, and updated to Version 1.20.2.15(Pic 1), then back to CN900 main interface(Pic 2), click"OBDII Comm."
Step 2: Click"ID72(G) IMMO reset"(pic3)
Step 3: Cn900mini main interface display as pic4 (CN900 Mini will require to enter activation code), please take a photo of this and send to the salesmen which you contact, our salesmen will send this picture to our engineer, they will calculate the activation code, after the customer get the activation code and insert, it will register successfully.
Remark: One activation code just can register one CN900mini machine, it can not register many cn900mini, please operate according this user manual, If the customer does not operate in accordance with the instructions of the machine damage to a series of problems, customers have to bear the cost of freight and maintenance.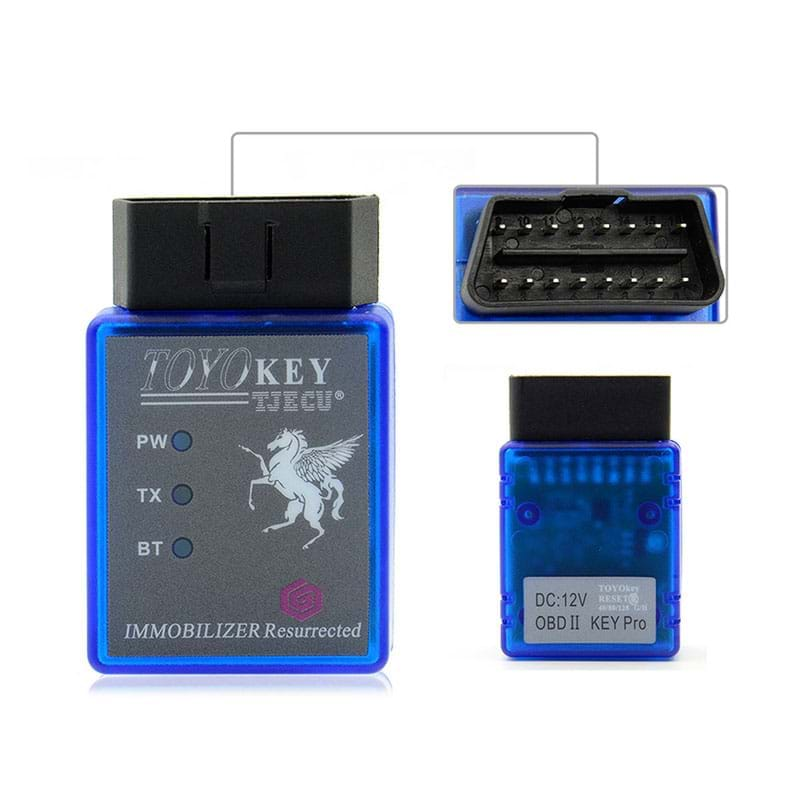 Package Includes:
1pc x TOYO KEY OBD II KEY PRO Work with MINI CN900
◆ Company Strength
---
---




Paul has work with Our Company for 10 years,He is not only our business partner but also very good friend of our boss,honestly,he said he has quite a few choice for suppliers,but work so many years with us not only our products are good quality,service is nice...




---




→ Van Dijk-Netherland

---




We have do business together for years,When Autodiag come to Germany for exhibition,i went to meet them,Carl is a very nice and honest person,do business with them is happy,wish a long cooperation with them!...




---




Julio -- Spain

---




Autodiag is the best supplier in china,before i found them,i already in this business for years,honestly,compare to Autodiag,all other company is crap.




---




Vladimir Chuvakin -- Russia

---




Before we are not sure business with Autodiag,After we see their factory,we want to business with them and want to more in future!
◆ About Autodiag
---
??ShenZhen Autodiag Technology Co., Ltd was established in 2004,Specialized in Auto diagnostic Products more than 10 years.
Our factory is SGS certificated factory with 200 employees , we have a 8 professional technicians R&D Team which is rare in the whole industry, the workshop occupy an area of 5000 square meters, the annual production output was more than 1 million items which 30% are new products. we have our own brand V-Checker and we are able to do OEM or ODM. More importantly, We have very strict quality control system. From very strict factory QE Process to Authority products certificate, SGS,CE, ROHS and UL Tests, Meanwhile, We have very good cooperation with Launch, Autel and YanHua ,we are authorized dealer of these brands.
??


We have 10 years successful foreign trading experience ,have build good partnership with clients from 35 different countries, Now we have official distributors in Poland, Germany, Spain, France, UK ,Argentina and New Zealand ,Clients come to visit every month and we have been to different countries to hold exhibition, Such as Automechanika 2012&2014 in Frankfurt, and now we are preparing for the next AAPEX Show in Las Vegas.
Reliable quality products, best price, professional technician& customer service, ability to develop new products, fast and safe delivery, Life long products warranty make us best diagnostic tools factory in Shenzhen ,and our goal is be the BEST auto diagnostic factory in china, Be clients' best supplier in the world!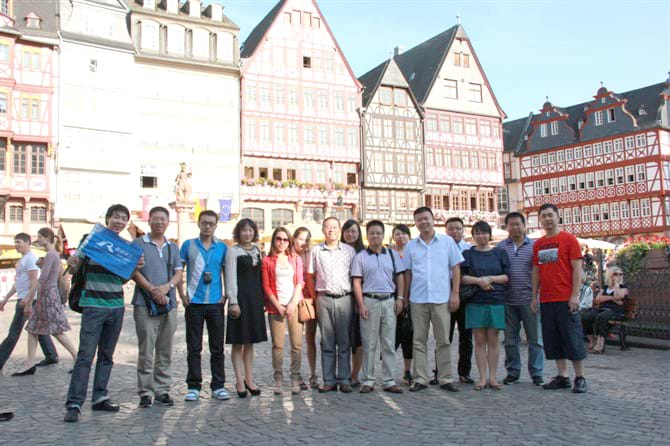 ---
Enquiry:OBD II KEY PRO Support for Toyota G&H Chip Work with MINI900 Bluetooth Connection