Smart Mini Zed-Bull Zed Bull Transponder Clone Key Programmer
●Smaller and lighter, No Tokens Needed!
●Wide screen of zed bull will show you much more
●Gain 30% reading and writing speed
● Improve the success rate up to 99%. Reduce the waste of chip as some chips can be written only once. 5. No tokens limited. No login card needed. 6. Update in less than 30 seconds ●Use with PC via USB interface. It only works with WINDOWS XP system
● Software version: V508
●Hardware version: V5.02
●Support 8C an
Email:Sales@autodiagtech.com
Mini zed bull key programmer Red version best version
Compare SMART ZED-BULL with ZED-BULL:SMART ZED-BULL gain 30% reading and writing speed.SMART ZED-BULL improve the success rate up to 99.99%, which will eliminate the waste of chip.(As we all know, some chip can be written only once)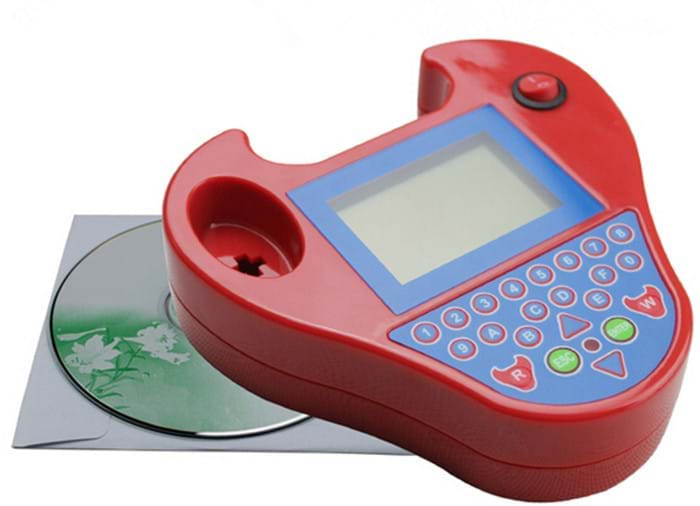 NO TOKENS NEEDED ANYMORE!!! (New feature)
NO LOGIN CARD NEEDED!!!
Smart Zed-Bull Description:
1.New: support 8C and 8E chips distinguish function
2.Language: English, Turkish, Italian, Spanish and Portuguese
3.Zed-BULL will fulfill all of your requirements as professional on Immobilizer Systems;
4.Zed-BULL is a transponder cloning device which contains all of Zed-Qx's features and also has more additional features.
Smart Zed-Bull Main feature of ZED-Bull:
1. Finding PIN Code, preparing precoded transponders and programming transponders from EEPROM and MCU.
Zed-BULL PC software is excellent features will help you while using EEPROM applications. ECU pictures, which ECU has which MCU or EEPROM and the location of mcu or eeprom on the board, which type transponder will be used... These kind of information will ease your work. With Automatic Module Finding (AMF) feature, when you select the EEPROM file, the module will be recognized automatically
Another revolution of Zed-BULL is programming transponders when there is no key from ECUs. For now, Zed-BULL has 55 different applications and it is increasing... With this feature, you can program transponders, find pin codes and prepare precoded transponders for the cars which need precoded transponders like fiat doblo 48. For this feature, you don't need expensive precoded transponders priced about 8-10 Euro. You can use blank transponders.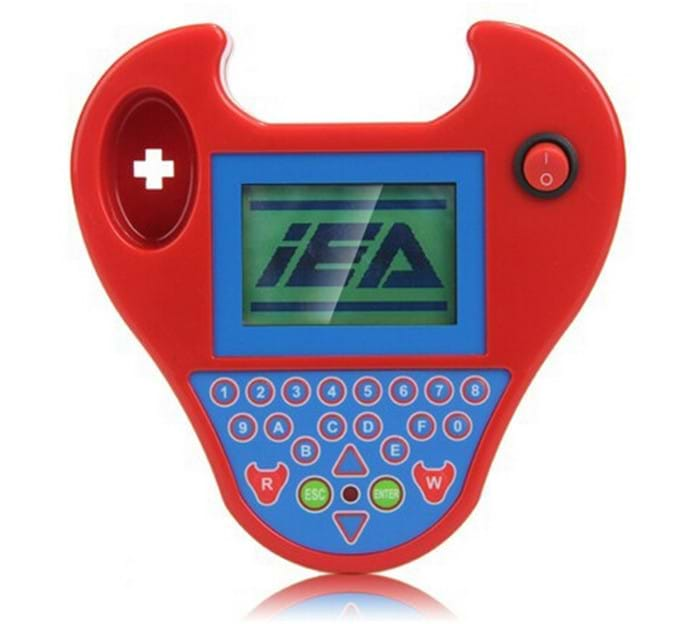 2.Transponder Cloning:
11, 12, 13, 33, 73, 4C (writing to 4C electronic key and battery less TPX1 transponder), Philips Crypto 40 (some), 41(all), 42(all), 44(all unlocked VAG), 45(all)Until now, common transponder cloning tools could only copy fixed transponders. But the revolution that we started with our device, Zed-Qx, is increasing with Zed-BULL. 41(N ISSAN), 42(VAG), 44(Unlocked VAG) and 45(PEUGEOT) transponders which normally known as can not be copied, can be copied with Zed-BULL.
3. Producing Transponders for OBD Programming
If you have an OBD device like T-Code Pro, you will need special precoded transponders for some cars. Instead of buying these special transponders for high prices, you can produce them with Zed-BULL using blank transponders. And you don't need expensive precoded transponders priced about 8-10 Euro... The transponders that you can produce: 40, 41, 42, 44 Mitsubishi, 44 VAG, 45, 73 Mitsubishi, 61, 62, 65 and 46 for BMW, AUDI, P ORSCHE, CHRYSLER, RENAULT... etc. For now, Zed-BULL has 24 different transponder production applications.
4. Hitag2 Transponder Programmer
If you want to buy a hitag2 programmer as standalone device, you have to pay around 1000-1500 Euro. But when you have Zed-BULL, you will get this hitag2 programmer feature for FREE. You can work on hitag2 transponders and improve yourself on your job.
5. Easy Use with Wide Graphic LCD Screen.
Wide screen of Zed-BULL will show you much more.... With Zed-Bull is wide screen, you can see more information like, VIN number and kilometer info for BMW cars, detailed information for 46 and 48 transponders ... etc.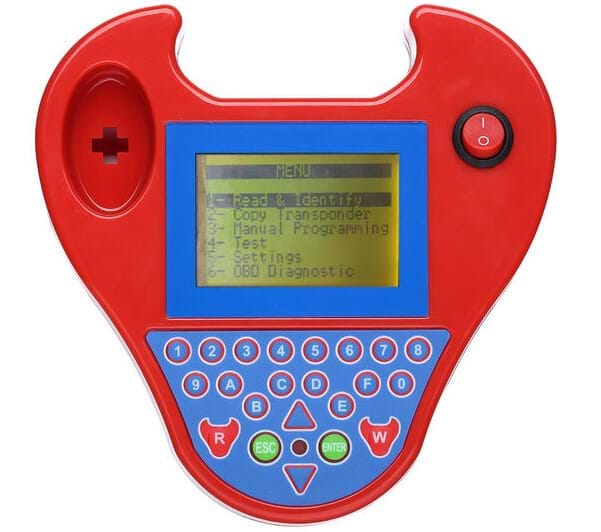 6.Additional function:
1) Reading kilometer, VIN number and key number information from original BMW key and writing to original BMW remote key
2) Finding PIN code from VIN number for HYUNDAI and KIA
3) PC software includes a wide-range transponder catalog, key fob procedures and more information
4) PIN code finding for 33 Renault and 45 Peugeot from transponder
5) Unlocking the 48(magic II) type locked transponder and make it re -usable
6) Saving transponder information into database including crypto transponders
7) 3 different device case color alternatives (red, black and white).
Package List:
1x Zed-bull main unit
1x PC USB cable
1x power Adapter
1x CD
◆ Company Strength
---
---




Paul has work with Our Company for 10 years,He is not only our business partner but also very good friend of our boss,honestly,he said he has quite a few choice for suppliers,but work so many years with us not only our products are good quality,service is nice...




---




→ Van Dijk-Netherland

---




We have do business together for years,When Autodiag come to Germany for exhibition,i went to meet them,Carl is a very nice and honest person,do business with them is happy,wish a long cooperation with them!...




---




Julio -- Spain

---




Autodiag is the best supplier in china,before i found them,i already in this business for years,honestly,compare to Autodiag,all other company is crap.




---




Vladimir Chuvakin -- Russia

---




Before we are not sure business with Autodiag,After we see their factory,we want to business with them and want to more in future!
◆ About Autodiag
---
??ShenZhen Autodiag Technology Co., Ltd was established in 2004,Specialized in Auto diagnostic Products more than 10 years.
Our factory is SGS certificated factory with 200 employees , we have a 8 professional technicians R&D Team which is rare in the whole industry, the workshop occupy an area of 5000 square meters, the annual production output was more than 1 million items which 30% are new products. we have our own brand V-Checker and we are able to do OEM or ODM. More importantly, We have very strict quality control system. From very strict factory QE Process to Authority products certificate, SGS,CE, ROHS and UL Tests, Meanwhile, We have very good cooperation with Launch, Autel and YanHua ,we are authorized dealer of these brands.
??


We have 10 years successful foreign trading experience ,have build good partnership with clients from 35 different countries, Now we have official distributors in Poland, Germany, Spain, France, UK ,Argentina and New Zealand ,Clients come to visit every month and we have been to different countries to hold exhibition, Such as Automechanika 2012&2014 in Frankfurt, and now we are preparing for the next AAPEX Show in Las Vegas.
Reliable quality products, best price, professional technician& customer service, ability to develop new products, fast and safe delivery, Life long products warranty make us best diagnostic tools factory in Shenzhen ,and our goal is be the BEST auto diagnostic factory in china, Be clients' best supplier in the world!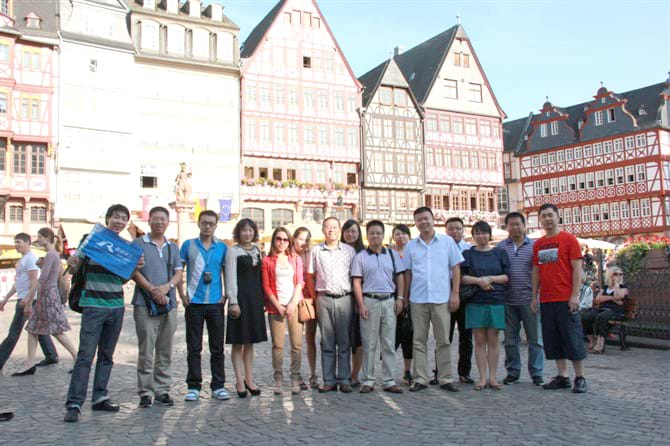 Enquiry:Smart Mini Zed-Bull Zed Bull Transponder Clone Key Programmer