New product about Elm 327 Bluetooth with Switch OBD2 Can Bus Scanner Diagnostic Tool
2017-05-19 18:05:00
This interface will allow you to realize a diagnosis on vehicles FORD group.
This is the only interfacein the market to be compatible with software like FORSCAN, FOCCCUS diagnostic software specially designed for vehicles of the brand FORD, MAZDA and some which are free.
If you have a FORD, this interface is for you!
Using the switch, so you can access the FORD proprietary networks like CAN HS, MS CAN.
You have a FORD and you do not know if it works on your vehicle. You can visit the official page of FORSCAN.
This interface will show you much more easily and quickly the settings you have selected. FORSCAN associated software, you can access many computers. A list of computers is also available on the official website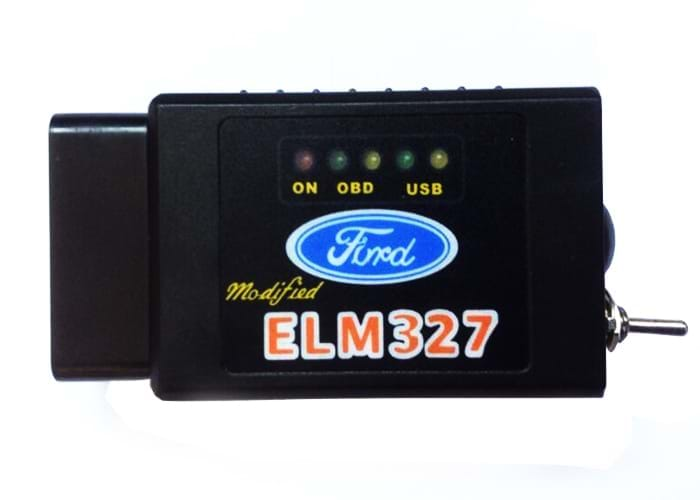 Supported communication protocols:
- ISO15765-4 (CAN)
- ISO14230-4
- ISO9141-2
- J1850 VPW (GM vehicles)
- J1850 PWM (Ford vehicles)
- FORD CAN HS, MS CAN FORD FORD 9141
Functions:
Read diagnostic trouble codes, both generic and manufacturer-specific, and display their meaning (over 3000 generic code definitions in the database)
Clear trouble codes and turn off the MIL ("Check Engine" light)

Display current sensor data, including

Engine RPM

Calculated Load Value

Coolant Temperature

Fuel System Status

Vehicle Speed

Short Term Fuel Trim

Long Term Fuel Trim

Intake Manifold Pressure

Timing Advance

Intake Air Temperature

Air Flow Rate

Absolute Throttle Position

Oxygen sensor voltages/associated short term fuel trims

Fuel System status

Fuel Pressure

Many others

Features:
OBD SCAN is the newly developed wireless scan tool. It supports all OBD-II protocols

Automatic

SAE J1850 PWM(41.6Kbaud)

SAE J1850 VPW(10.4Kbaud)

ISO9141-2(5 baud init,10.4Kbaud)

ISO14230-4 KWP(5 baud init,10.4 Kbaud)

ISO14230-4 KWP(fast init,10.4 Kbaud)

ISO15765-4 CAN(11bit ID,500 Kbaud)

ISO15765-4 CAN(29bit ID,500 Kbaud)

ISO15765-4 CAN(11bit ID,250 Kbaud)
ISO15765-4 CAN(29bit ID,250 Kbaud)

A.SAE J1939 CAN(29bit ID,250*Kbaud)

B.USER1 CAN(11*bit ID,125*Kbaud)

C.USER2 CAN(11*bit ID,50*kbaud)

Default settings(user adjustable)